Below are some posts which we hope you will find helpful while maintaining your home. The methods and products within the posts have been tested by residents themselves and recommendations are specific to the needs of Brenley Park.
Brenley Park information and reporting links.
Brenley Park Refuse Information
Refuse information, collection days etc
If you see someone fly tipping you can report it anonymously using the link below
Keeping communal areas clear
Entrances, stairs and hallways are to be kept clear of personal possessions, including shoes, at all times. Please keep all your personal items within your home.
Parking Permit team contact information
Purchasing Visitors Scratch Card Permits
Reporting Any vehicle(s) Parked Incorrectly
If you notice a vehicle parked incorrectly you are able to report this directly to our parking contractor PCM below using the postcode CR4 1GE.
Report vehicle parked incorrectly
Merton Council information and reporting links.
Merton Council bulky items collection service
Merton council can collect your larger items please contact Merton direct using the link below.
large electrical appliances (such as an oven, fridge, freezer, dishwasher)
televisions and computer monitors
furniture (such as a bed, sofa, armchair, wardrobe)
roll of carpet/underlay
Merton Council Recycling your furniture, fridges and other bulky items
Report a park maintenance or litter problem (in Brenley Playing Fields)
Follow this reporting link to report a maintenance or litter problem in Brenley Playing Fields in Merton:
play equipment
trees
vandalism 
graffiti
grass cutting  
leaves need sweeping
lights
litter
bins
drug paraphernalia
fencing
fly-tipping
Noise Nuisance
If you would like to report a noise nuisance you are able to report this directly to Merton Council below.
Report a noise nuisance to Merton Council
Fly tipping
If you see someone fly tipping you can report it anonymously using the link below
Local Policing (Safer neighbourhood team)
Please use the link below to report any issue to our local Safer Neighbourhood Team (SNT) with as many details as possible. What is happening? Where is it happening? What time did it happen? Who is involved? If possible take pictures and add them to the report. The more information you can provide the greater the chances of action being taken.
Contact Your Local Policing Team Reporting Link
Tips for Fraud Prevention
Advice from Royal Mail and the Met Police about being more vigilant as theft from mail boxes continues.  A few key things all can do in being vigilant
Empty your mail boxes daily
If post is sticking out of your neighbours post box, push it in.
Arrange for a neighbour to pick up your post when you go on holiday
Report suspicious behaviour to your Safer Neighbourhood Team using the link above or call on 0208 649 3603 or 101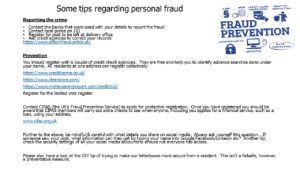 Water Information

Gas Like Smell
There is a site on Beddington Lane that processes waste and often gives off a very gas like smell. If you have any concerns with the smell and not sure if it's from the plant or a gas leak, please contact the National Grid on 0800 111 999 and not the police. If you do report and there is concern that it's not from the plant, please contact treehouse@brenleypark.co.uk and if you're on the WhatsApp information group, please also post a message here.
What to do if you find mice in your home
What to Do After You Find a Mouse
Letter box
A suggestion to help with letterboxes with post being removed was given by a leaseholder and a few have taken this precaution. It's not 100% fail safe, however, it does seem to have helped those who have done this.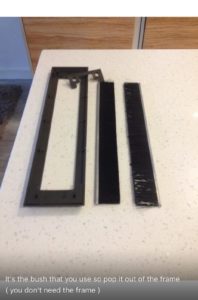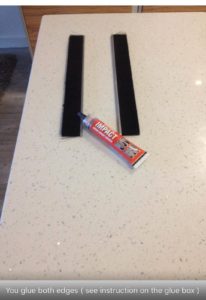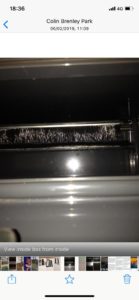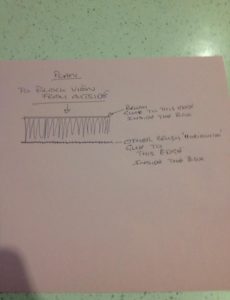 Please find below and updated version of securing your letterbox with longer brushes. Again, this isn't a 100% fail safe, however, the post man was impressed with this new suggestion and also hopes it will help with the issues being experienced across England with theft from letterboxes.