We have created a page for Notting Hill Residents, where everything that is applicable only to Notting Hill Residents will be posted here. As Notting Hill is the leaseholder decisions will be made directly with the leaseholder as per the process. In these instances, it's the leaseholders responsibility to notify their tenants and not the management team, so please address your concerns/queries to your leaseholder where applicable, details below
Chidi Mbanude – Housing Officer. Office: 0203 815 0866 | email: Chidi.mbanude@nhhg.org.uk
Contact Information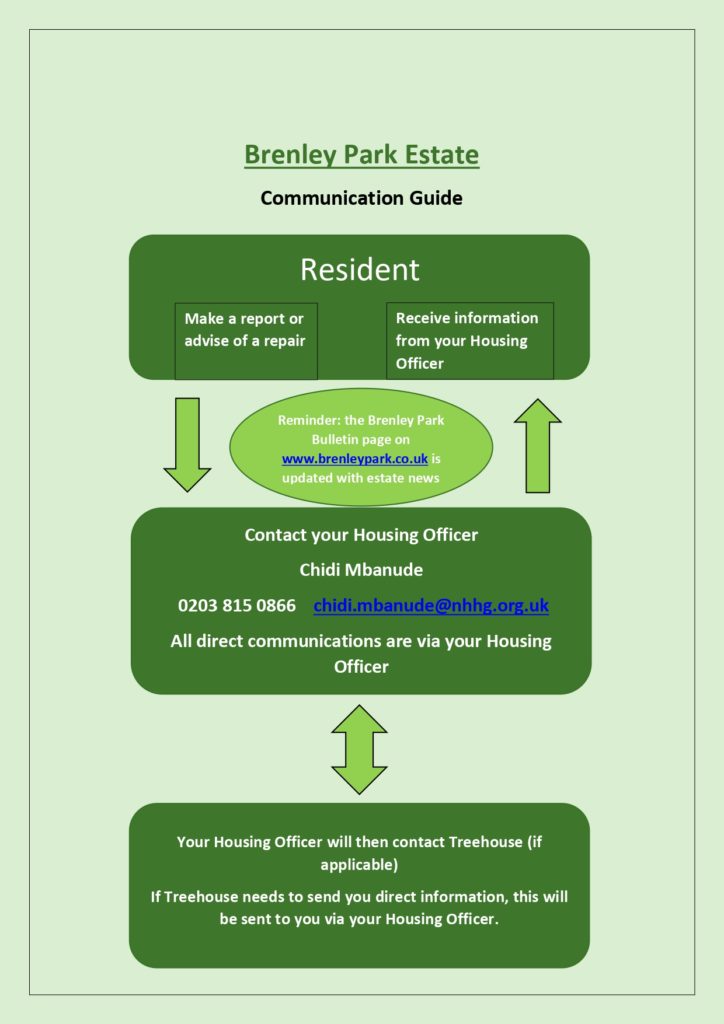 Merton refuse information Council bulky items collection service
Merton council can collect your larger items please contact Merton direct using the link below.
large electrical appliances (such as an oven, fridge, freezer, dishwasher)
televisions and computer monitors
furniture (such as a bed, sofa, armchair, wardrobe)
roll of carpet/underlay
If you see fly tipping at Brenley Park you can report this anonymously below:
Brenley Park
For your waste information including collection days
Safer Brenley Park
Please see below two letters with contact details for reporting anything suspicious on Brenley Park – anti social behavior, drugs, loitering of people, dog attacks etc…waste information including collection days
SNT – Suspicious Anitsocial Behaviour
SNT – Local Police Information
Newsletters & Important Information
NHG – Minerva Bin Store 26.8.20
NHG- A.O.V Information 20.8.20
NHG – Rats in London information 20.8.20
Holiday Residents Info 17.12.19
Issues re-solved where the SOP (standard operating procedure) has been followed.
Vesta door reported 20th November by resident – repaired late evening out of hours on 21st November by replacing fire release green box and resetting the release button
Satellite issue reported on the weekend – 26th October, picked up on Monday during working hours and engineer sent out Tuesday 29th October. Engineer came again Friday 1st November and again 2nd November with additional equipment to sort out the issue.